Social Media Darling & Star The Pomeranian Dog dies from a broken heart following the death of his friend and co-star companion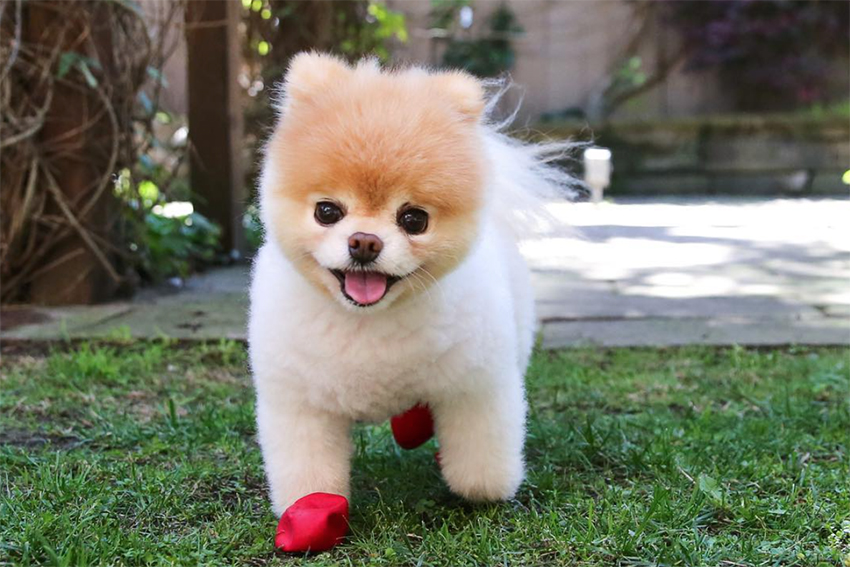 Boo the Pomeranian, who was considered the world's cutest dog, has died from a "broken heart" at the age of 12.
The news was announced on Boo's Facebook page, which has more than 16 million fans.
The Facebook post said:
"With deepest sadness, I wanted to share that Boo passed away in his sleep early this morning and has left us to join his best friend, Buddy.
"Our family is heartbroken, but we find comfort knowing that he is no longer in any pain or discomfort. We know that Buddy was the first to greet him on the other side of that rainbow bridge, and this is likely the most excited either of them has been in a long time."

Boo Started showing signs of heart problems since the passing of his buddy back in September 2017. Boo's heart broke from sadness
The family also expressed their appreciation to Animal Hospital and Sage Veterinary Centers for caring for both of their dogs.
'We love you with all our hearts'
Boo made several TV appearances and released a book: Boo – the life of the world's cutest dog.
His human companions added: "Boo, we love you with all our hearts and will miss you until the day we meet again. Have fun running around with Buddy and creating adorable mischief wherever you guys go."